THE BEST BRAZILIAN WAX! RELAX!
IT'S A VERY SMOOTH WAX…
The Brazilian Wax comes from Brazil: the country known for its small bikinis and perfect waxes. A Brazilian wax leaves as little hair as you want. We take all hair off the bikini line, from the pelvic area all the way to your back, including your butt! But we can leave a small strip or triangle at the front: it's your choice! Perfect if you wear a thong bikini or if you want to be completely or almost hairless (front and back).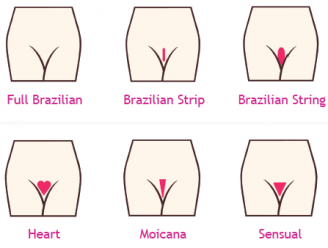 This is the most sensitive part of your body, so you better leave waxing to a specialist: a trained and skilled depiladora, who knows exactly what she is doing. We will try to make it as pleasant as possible for you.
Don't hesitate to come in! This work is our daily business and there are no men around! Just relaxed among girls.
Once you have tried us, you will be looking forward to your next visit! You will feel clean and sexy as if you just had a bath.